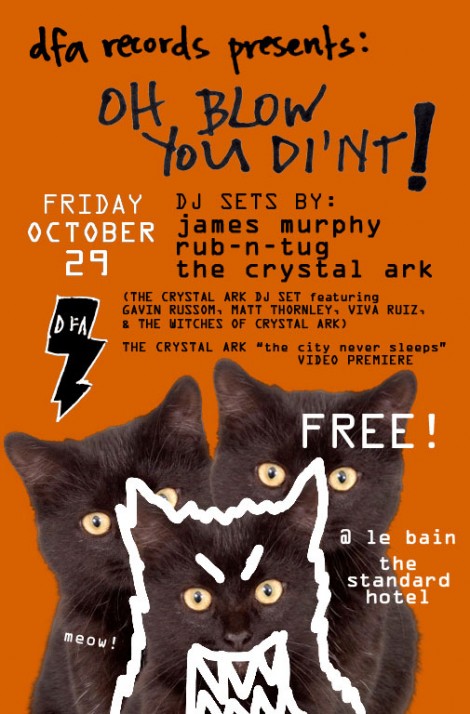 I'm staying in and trying to finish this book
(I'm at p.220 out of 560!) but for those of you partaking in the Satantic rituals, here's a little season-appropriate, holiday music to get you in the mood. (Promo/PR/marketing companies, artists, DJ's, 'mash-up' artists and producers: don't get any funny ideas and flood my inbox tonight with any more of this crap – I'm only doing this post to see if it's Hype Machine-friendly, traffic bait…)
First, a dubstep track sampling the Halloween theme by Beat Mass – "Halloween (FilthStep)" with Benny Beatnik:



Then a little Ludacris vs. Ray Parker Jr. mash-up by the Manila Killa sampling the Ghostbusters theme called the "Ghostbusters Get Low (Manila Killa Halloween Bootleg)":



Finally, hit the jump to see new Jive records artist, Bei Maejor makes a beat out of 'Halloween stuff' and a B-52's vs. Satan – Monster Mashup 2010 titled, "The Devil's In My Mix."



Now that's actually kind of clever/creative! Upside down (uwop ǝpısdn) always….



Alt. download link: DJ Paul V – The Devil's In My Mix (B-52's vs. Satan Monster Mashup 2010) [divshare mp3 link]
For more on that DFA party, CLICK HERE or HERE. Never mind, I didn't even notice that the party was actually last night! Oh well, I needed something Halloween/scary to post these tracks with anyway so no matter….