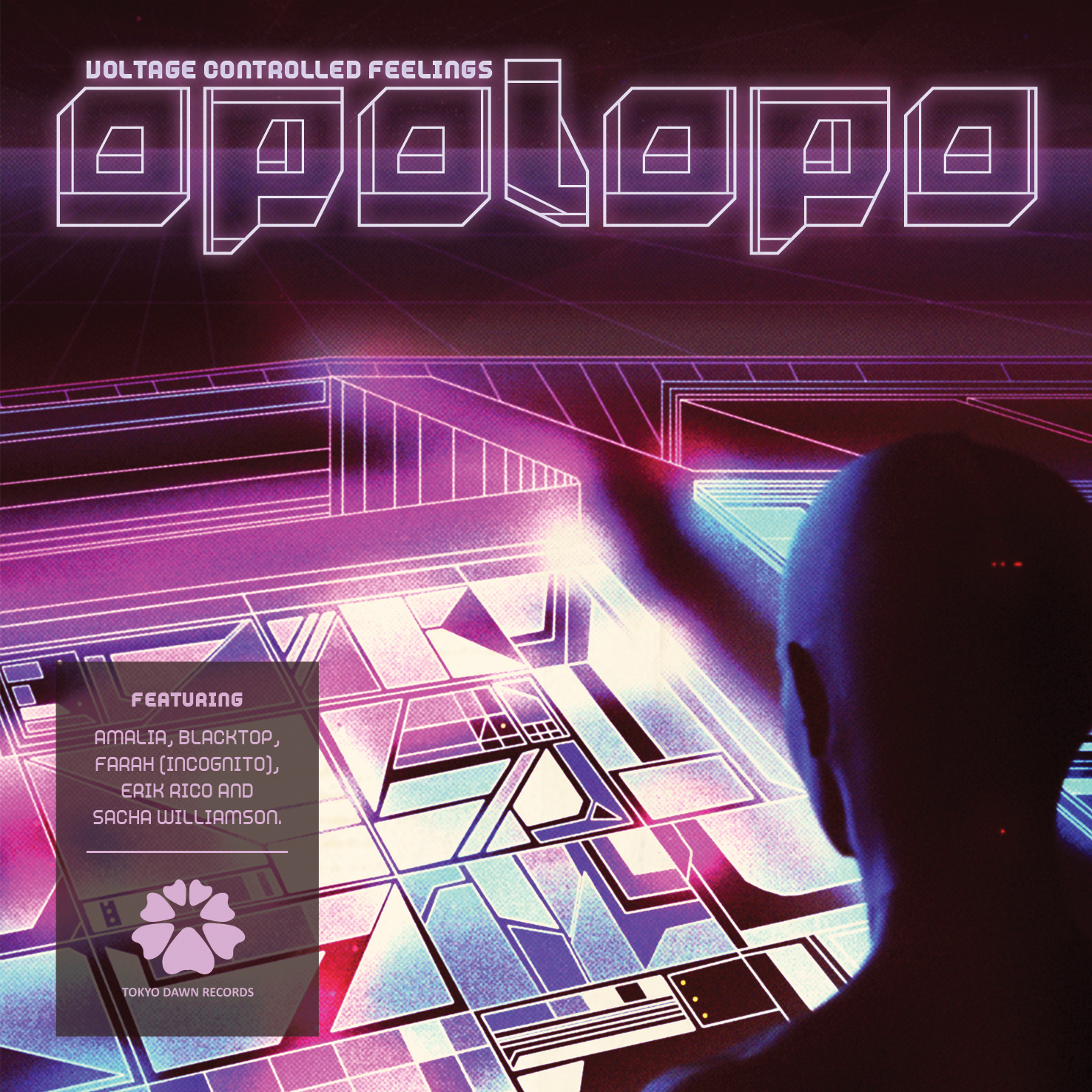 I LOVE this! If you f-ck with Dam Funk and the like, you need to get at this immediately! Check the science as broken down by their label, Tokyo Dawn Records…
"Voltage Controlled Feelings is the sonic testimony of more than two decades of serious electro, funk and boogie studies from Swedish synth commander Opolopo!
Blending epic Blade Runner soundscapes and Krautrock sequencer lines into cruising west coast beats and beyond, he proves that science fiction and funk are not only compatible, but have always belonged together. Voltage Controlled Feelings is a newly discovered planet orbiting a distant star, that also pays homage to the synthesizers, drum machines and the artists who influenced Opolopo's music. Echoes of Prince, Herbie Hancock, Ryuichi Sakamoto, Vangelis, Tangerine Dream and Isao Tomita can be heard throughout the album.
Fellow electronauts include L.A. vocalist Erik Rico, known for his work with Marc Mac and Tupac Shakur [ed note: really??], UK acid jazz hit singer Farah, Toronto-based jazz vocalist Sacha Williamson and Stockholm-based oral transmorpher of sounds and words Amalia 'Miz Fuze' Townsend, who will soon also release her debut album via TDR produced by Opolopo.
Supported by respected funkateers such as Dam-Funk, King Britt, Daz-I-Kue and Laurent Garnier, you best put on your finest space suit and dappest boogie shoes to catch the Opolopo starcruiser!"