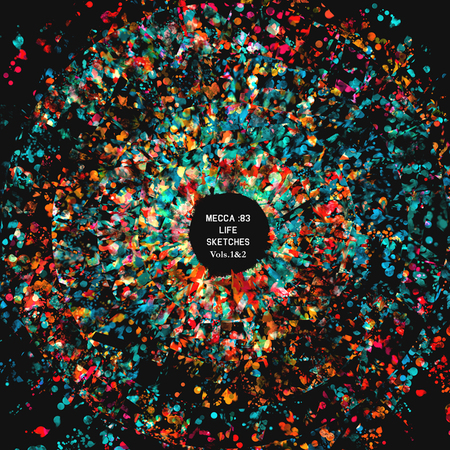 I dig this (mostly) instrumental collection! What it's all about exactly?
"Manchester based producer Mecca:83 (aka Futuristica Music's "Rise") has been quietly building a reputation for some time now. His production for artists such as Deborah Jordan and Replife have earned him respect from numerous DJs and tastemakers, including Gilles Peterson, Simon Harrison, Kev Beadle and Dom Servini to name a few.
FreeForm Records are now pleased to present Mecca's debut full length record in the shape of Life Sketches Vols 1 & 2. Spanning 15 tracks, the release explores the spaces between jazz-infused Hip Hop, live instrumentation and more electronic beat leanings.
Featured guests on the album include Grand Ear, Knwldg Highs, Spinnerty, Replife, Emanative and Buscrates 16-Bit Ensemble to name a few."
Hit the jump for a Rise / Mecca:83 video EPK….