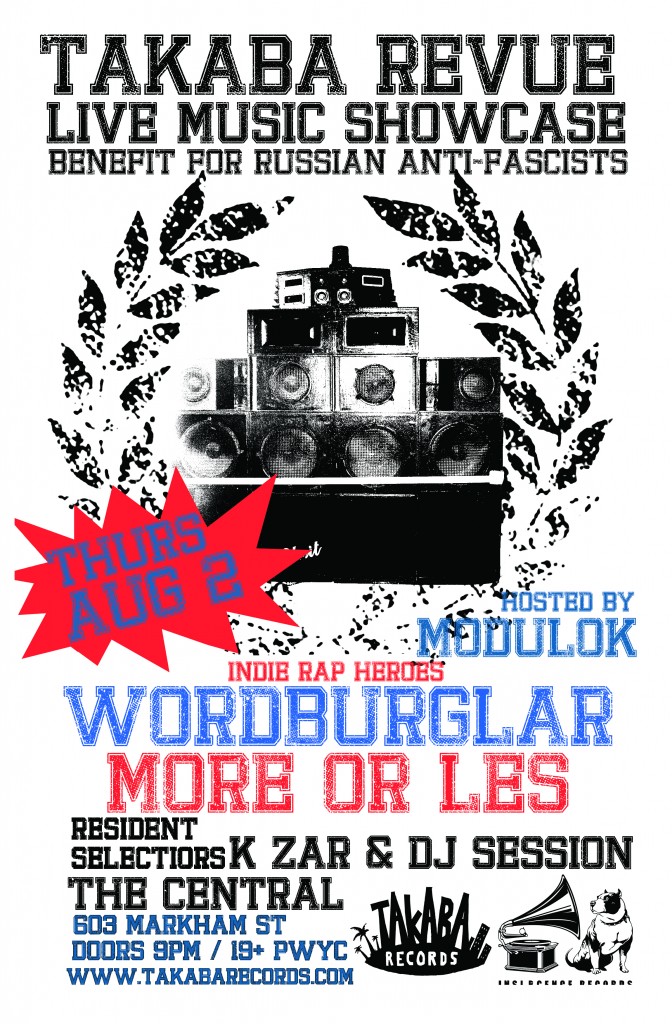 Upcoming event from the homie (and excellent hip-hop artist), Modulok featuring recent Kitchen post subject, Wordburglar. Here's the plug:
The Takaba Revue is pleased to announce the 4th installment this Thurs Aug 2 featuring none other than Toronto via Halifax nerd-rap kingpin WORDBURGLAR alongside hometown hip-hop hero MORE OR LES. These guys put on an incredible live show, not to be missed! Plus our resident DJs the mighty K ZAR and DJ SESSION with all their dirty vinyl goodness.
PWYC but, as usual, all proceeds go to support Antifa.ru, anti-fascist activists in Russia facing political persecution for their courage to stand up against the current climate of neo-fascist anti-immigrant bullsh*t.

CLICK HERE for more details.