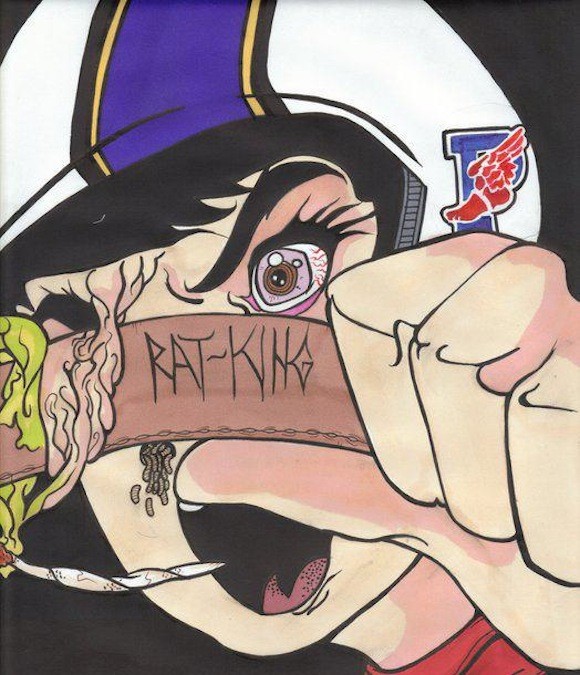 [NOTE: the ticket giveaway is now over. The winner will be announced via twitter shortly. Stay tuned for more contests real soon!]
Last week I hooked up a couple Kitchen readers (and twitter subscribers) with tickets to the Baauer x Just Blaze Toronto Trapstravaganza and the week before, a lucky reader in NY got to check out Freddie Gibbs do his thing at the inaugural Noisey Rap Party at Santos Party House. This week we keep it crackin' in the T.dot with a ticket giveaway for the Feb. 12 debut appearance in Toronto by NYC buzz blog rap crew, RATKING. Here's the details:
Just follow me on twitter (so I can DM you in the event that you win) and then tweet: "@Stellaskid: I wanna win tickets to see @RatKing Friday Feb. 12 at @partsnlabour, presented by @EmbracePresents" [note: the quotation marks not necessary when you send your tweet]
The contest will end at 5PM EST on Feb. 11 and the winner will be announced via twitter. Thanks to Embrace for supplying the tickets for this contest. Tickets are also on sale for the low-low price of $11 at Ticketweb.
Wanna hear what you'll likely be in store to experience? Check out this RatKing BBC Live Session: