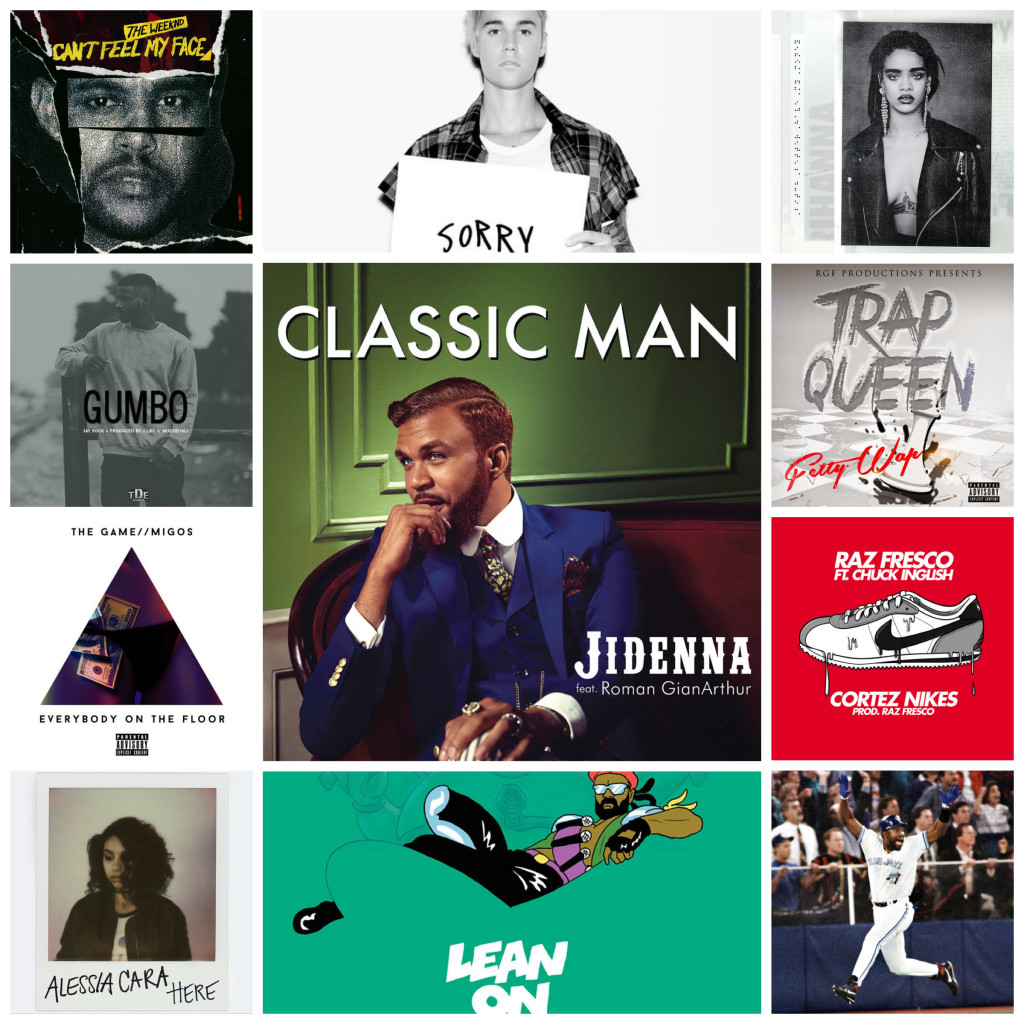 The 2015 list of favorite songs or singles at The Kitchen is kind of in rough order and not much different from what I picked for my Pazz N Jop ballot. Jidenna's "Classic Man" was most definitely my favorite song of the year without a doubt although The Weeknd's "Can't Feel My Face" gave it a good run for it's money for that #1 slot! Some great music overall this year though with no signs of it slowing down as we head into 2016.
FAVORITE SONGS OF 2015:
01. Jidenna – Classic Man
02. The Weeknd – Can't Feel My Face
03. Jay Rock – Gumbo
04. Fetty Wap – Trap Queen
05. Jack Ü – Where Are Ü Now feat. Justin Bieber
06. Rihanna – B-tch Better Have My Money
07. The Game – Everybody on the Floor feat. Migos
08. Major Lazer & DJ Snake – Lean On feat. MØ
09. Raz Fresco – Cortez Nikes feat. Chuck Inglish
10. Alessia Cara – Here
Honorable Mentions:
Justin Bieber – Sorry
Drake – Back To Back
Flying Lotus – Coronus, The Terminator
Major Lazer – Wave feat. Kali Uchis
(note: links in song titles go to posts on The Kitchen blog or Tumblr about the songs, the artist or the full lengths they are from or alternatively, check out a playlist of these songs on TIDAL HERE.)
Related:

Check out our Favorite Albums of 2015 list HERE.