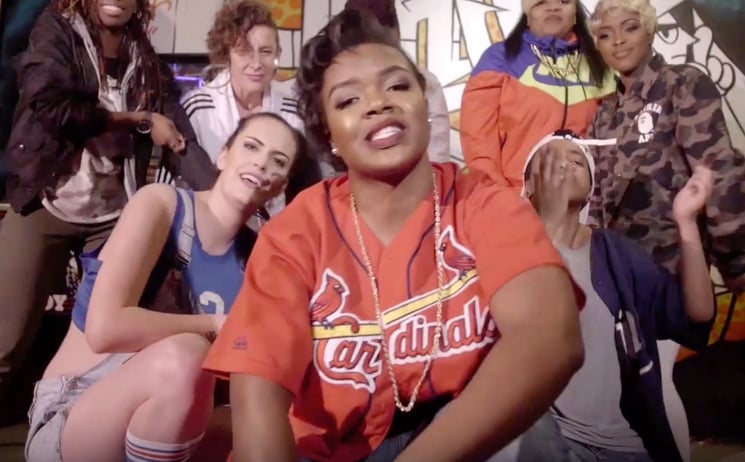 Salute all these ladies from The 6ix, rappers, Haviah Mighty, Keysha Freshh, Lex Leosis and pHoenix Pagliacci and singer, Leila Dey, for putting this together for release last week to celebrate international Women's Day. I like the energy and spirit in this. Here's the inspiration in case you ain't knowing (true story: I had a small hand in the creation of that original, btw….)
Previously on The Kitchen:
Listen to "International Women's Day Cipher" featuring Keysha Freshh, Lex Leosis, Haviah Mighty, PHoenix Pagliacci (Prod. Little Sister) from last year's IWD.
Follow The Sorority online: Website | Facebook | Twitter | Instagram