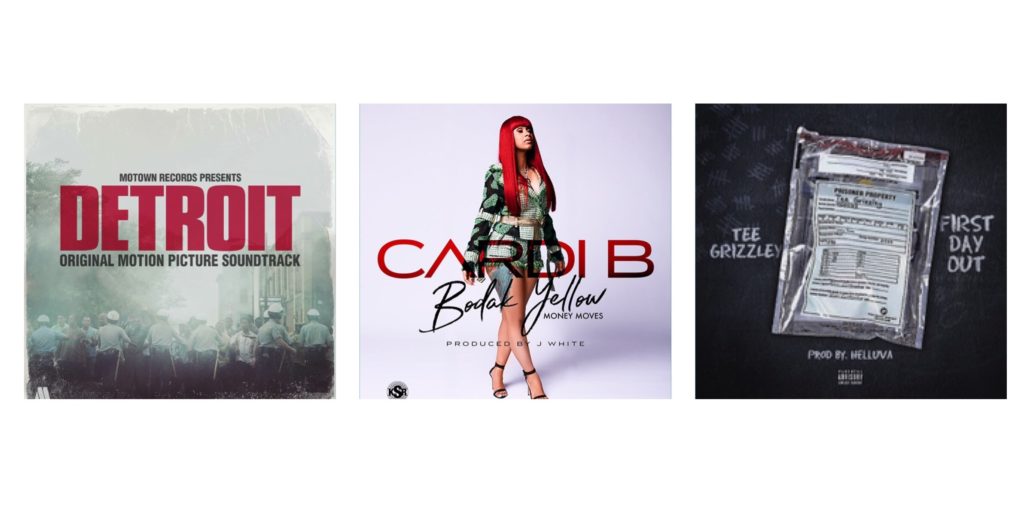 Let's face it, in 2017 it was Cardi's world (salute, Belcalis), we were just living in it. I was late on it (thanks, C and Ice for the heads up) but I still ended up being the only Hype Machine blog on "Bodak Yellow", a song that ended up being the biggest one of the year by a country mile. What does that say about the state of blogging in 2017??! I can't call it except to say that's what we do and have done for 15 years now here at The Kitchen: champion the music we think is fiya and deserves acclaim regardless of where it comes from and who releases it, indie, regional, major label, hard rock street or candy pop commercial, if we f-cks with it, we f-cks with it and want to tell the world how we feel. And while "Bodak Yellow" was the best song in our (and many others') estimation, there were lots of other great songs. Our favorites are all listed below but the rest of the tracks we loved the most in 2017 that we couldn't put on our Pazz and Jop ballot* are in the Spotify playlist embedded below. Here go….
THE BEST:
Cardi B – Bodak Yellow
Big Shaq – Man's Not Hot
The Roots feat. Bilal – It Ain't Fair
Black Thought – Hot 97 Funk Flex Freestyle
Tee Grizzley – First Day Out
Li Uzi Vert – The Way Life Goes feat. Nicki Minaj and Oh Wonder
Killy – Forecast
Neisha Ne'Shae – White Sticks
Stefflon Don – Real Ting
Creek Boyz – With My Team
Keys N Krates – Glitter feat. Ambre Perkins
But that's not all! Most of what we loved we posted here on the blog and you can hear streaming on the Hype Machine feed of our posts or on the archive Spotify playlists linked below. And to keep up to date on the latest hottest music were rockin' to here at The Kitchen, follow our FRESH PICKS Spotify Playlist weekly HERE.
FRESH PICKS – Vol. 1
FRESH PICKS – Vol. 2
FRESH PICKS – Vol. 3
FRESH PICKS – Vol. 4
FRESH PICKS – Vol. 5
FRESH PICKS – Vol. 6
FRESH PICKS – Nov.-Dec.

Previously on The Kitchen:
DIFFERENT KITCHEN'S FAVORITE ALBUMS OF 2017
DIFFERENT KITCHEN'S FAVORITE SONGS OF 2016