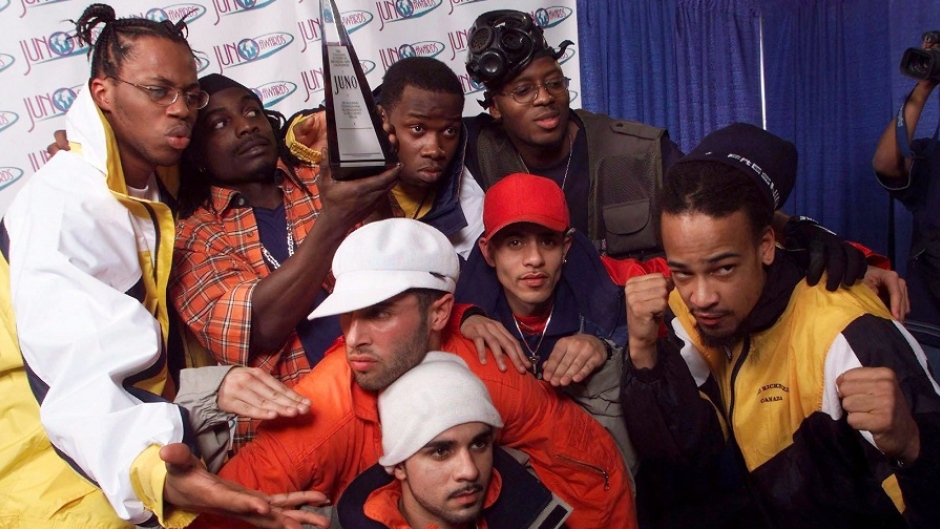 It's been 20 years since the 1998 release of the seminal Canadian hip-hop posse cut, "Northern Touch" by Vancouver's Rascalz, Kardinal Offishall, Choclair, Thrust and Checkmate. Salute to the homie, Ty Harper for doing this retrospective oral history to celebrate the anniversary:
"2018 marks the 20th anniversary of `Northern Touch'.
2018 also marks the 20th anniversary of The Rascalz's protest of The Juno Awards in Vancouver.
Two important moments in Canadian hip-hop history for a ton of reasons, but I think it's important to hear why and how they happened from the mans whose blood, sweat, tears and sacrifices, made it so.
Respect to The Rascalz, Red1, Misfit, Kemo Matico, Sol Guy, Kardinal Offishall, Checkmate The Rapper, Thrust and Craig Mannix.
These are the stories that truly matter to me."
CLICK HERE for the original CBC q article with additional supporting videos.
My add-on note: I'ma keep it 100, this might be considered heresy for many heads but I always rated this record's use of "Everything Good to You (Ain't Always Good for You)" by B.T. Express a little more than the more widely known use in "Get At Me Dog" by DMX! (Shout to EPMD, "Get the Bozack" too!)