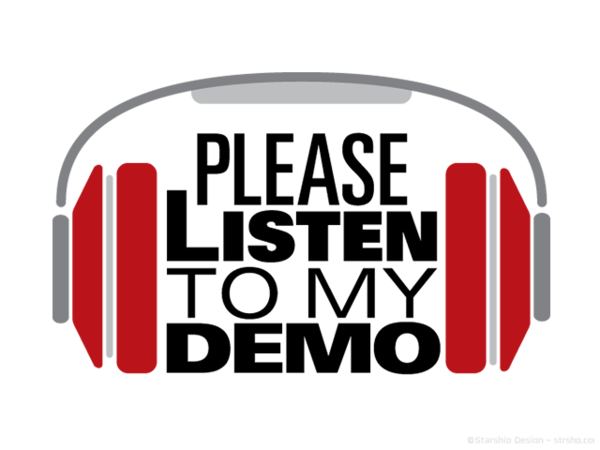 If you are contacting The Kitchen to submit your music or other content for posting consideration, please make sure you read this first:
There are two preferred ways to contact us: 1. use the Contact Us form below which sends messages to the Kitchen email (which has become so inundated that I am not gonna post the direct address here and make it even worse!) and 2. via our Facebook page. Truth be told, I get to the Facebook a little quicker than the contact form messages nowadays but both get reviewed eventually.
Submitting via Soundcloud, hitting my personal Facebook page or '@-ing' me on Twitter are not the move though. Messages via any of these channels, particularly the latter two, will be ignored unless I happen to know you or you get real lucky. Sometimes I might be in a charitable mood or you happen to catch me on the very rare occasions where I have some spare time on my hands and feeling curious enough to click. The Soundcloud inbox is checked but only very sporadically. Bottom line: don't count on any of those things happening, act right and submit via the contact form or our Facebook page.
Please include the following in your submission message:
1. A brief bio of what you and your track are about. One short paragraph is plenty.
2. A Soundcloud or Bandcamp link to your track (these are preferred to Audiomack or similar other streaming platforms)
3. A press pic (optional if artwork is already included in the audio stream link),
4. All your relevant socials (FB, twitter, IG etc.)
Video can be submitted (YouTube, Vimeo etc.) but please include a Soundcloud or Bandcamp link also still. It will help drive traffic, trust me!
Mixtapes, EPs and full length albums can also be submitted (streaming links, ideally Soundcloud, please) but only if you highlight some focus tracks or singles to check out from them. There are not enough hours in the day, especially if I never heard of you before and chances are that is the case even if you've already caught a little love from some other 'tastemaker' rap site that you think is relevant and makes you think you're 'known.'
If I like your music and have time, I will post it, eventually. We do our best to answer all emails but, due to the large volume of correspondence we receive every day and the fact that I have a life beyond this blog, cannot guarantee a response to every message, positive or negative.
Want to advertise on Different Kitchen? CLICK HERE to view and download the current MEDIA KIT.